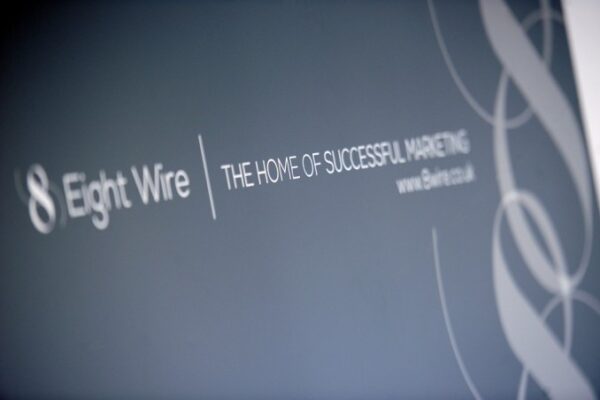 It's 2016. We are all aware that businesses need to embrace digital marketing to get optimum results. Whichever social media channels you use it is likely that keeping up with the latest developments can leave your brain feeling boggled. You are not alone, and in this feature we'll give you our quick-fire guide to the top five social media developments of the past five months.
As a full-service creative agency, our marketers, graphic designers and web developers have already started making use of these tools and we can help you get a leg up with your social media marketing, too.
1. Facebook – Canvas posts https://canvas.facebook.com/
In the past few months you may have encountered Canvas ads on Facebook – a full-screen immersive ad product for businesses and brands that appear in users news feeds. As of June 22nd you can now use Canvas to create organic page posts. Canvas brings your content to life for mobile users, loading as much as 10 times faster than the standard mobile web. This is a fantastic way to display your unique photo and video content in a visually appealing and interactive way.
2. Facebook – Live video streaming
Facebook has recently launched another innovative feature, live video streaming. Drawing upon the success of live video apps like Periscope, Facebook has unveiled its new live streaming feature. You will start to see real-time video posts from your friends and public figures appearing in your news feed, and you can subscribe to accounts to be notified when a live broadcast starts. This feature will be ideal for businesses to use at events, seminars, talks, trade shows and more.
Check out the live map of live video streams happening on Facebook right now… https://www.facebook.com/livemap/
3. Facebook – Instant articles https://instantarticles.fb.com/
Facebook's Instant Articles have been around for a few months now and their success is notable. Instant Articles essentially speed up the loading of articles and content within the Facebook app, making your content more user-friendly and optimised for mobile. To get your content compatible with Instant Articles you'll need to install a plug-in on your website and have at least 50 suitable articles to qualify for the service. The approval process is stringent, but there is no harm in trying. This form of article delivery is only going to become more and more prominent. If you start to experiment and get it right now, it will set you in good stead for when it becomes standard practice.
4. Instagram – Advertise via Facebook https://www.facebook.com/business/help/976240832426180/
With Facebook's acquisition of Instagram you can now push your Facebook advertising across to Instagram. In order run ads on Instagram you'll need to set up the ads through your business' Facebook page. You can use all of the same targeting options offered on Facebook advertising including location, demographics, interests and more. The best part is you don't need an Instagram account to run ads on the platform – you can choose objectives such as 'send people to my website' just like on Facebook.
5. Snapchat – Geofilters https://www.snapchat.com/geofilters
Snapchat Geofliters are location-based overlays that users can apply to their snaps. There are two types of Geofilters you need to be aware of – Community and On-Demand.  Community filters are free to submit to the app and need to be relevant to a specific local area, public place, neighbourhood or landmark and cannot contain any brand logos. If you are a tourist board or a keen graphic designer you should think about designing and submitting a Geofliter to Snapchat.
On-Demand Geofilters are available for businesses and individuals to design and purchase. Brand logos and trademarks are permitted on these, so this is a great opportunity for businesses that could attract people taking lots of snaps – such as an event, festival or tourist attraction. Filters are incredibly affordable, especially if they only cover a small geographical area and are live of a short amount of time, and it's a great way to ramp up engagement from your audience or customers.