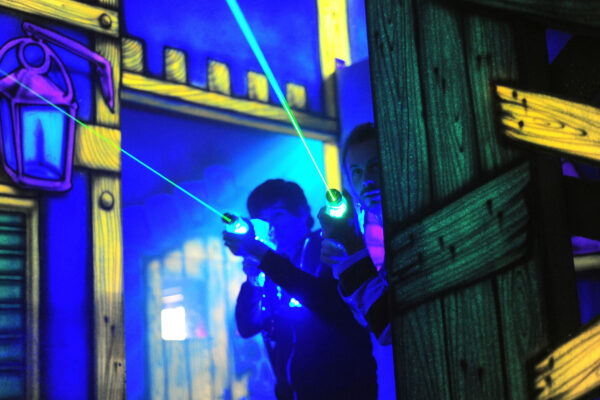 Our up and coming 'Battle After Work' – Laser Tag Networking Event, in aid of Cornwall Hospice Care is the perfect opportunity to create new business connections. The idea of attending this sort of event can be daunting, but there are several top tips to help you get the most out of networking.
The best place to start is to just be yourself. A good business connection starts off with a genuine connection, where both parties are engaged. Have a quick moment to think about your goals for the event: who you want to meet? What sort of connections would be applicable to your business? What you want to achieve? 'The Battle After Work' is a more causal networking scenario, so it's a good time start building relationships, making it easier to start a dialog in future events. To see who is attending keep an eye on our social media.
A good way to build connections easily is to get stuck in with the activities. Joining in will naturally give you opportunities to network and start that initial conversation, which can be the most daunting part for some. The laser tag is an easy conversation starter, a good way to enter a group conversation.
Find some more helpful Top Tips
Buy Tickets for 'Battle After Work'