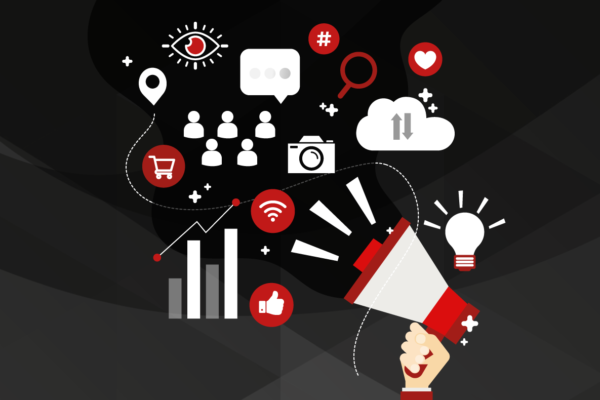 Welcome to the Eight Wire open house for Cornwall Festival of Business!
Do you need help with the digital aspects of your business or support with your marketing?
As a 2019 media partner of Cornwall Chamber of Commerce, we're proud to support the Cornwall Festival of Business with two new drop-in clinics.
The inaugural festival is promising to be one of the most diverse events in Cornwall's business calendar. The week features the 10th Cornwall Business Fair as its centrepiece. Businesses will meet at Sir Ben Ainslie Sports Centre on 30th October for the vibrant, diverse networking event. The celebration shows off everything that Cornwall's business community has to offer and gives people the chance to connect and support one another.
Surrounding the business fair will be a selection of events taking place across Cornwall as part of the festival. From networking breakfasts to workshops, there's a colourful schedule for the week.
As part of the event, join the Eight Wire team in our Falmouth studio for our digital drop-in and marketing clinic as part of the week-long event. Tidy up your digital presence and get your burning marketing questions answered with our experts.
We're an award-winning full service marketing agency based in Falmouth. Our clients include London-based innovation companies to university-led community projects. The team have worked in multiple sectors, including professional services, marine, tourism and leisure, so have the experience to support you with whatever query you may have.
Our drop-in and clinic will be free of charge for Cornwall businesses of all sizes and industries. You simply need to register your interest on our events page.
Digital Direction Drop-In
If you need to focus on your website, search engine optimisation or want to learn more about Google, our digital drop-in is for you. We'll spend some time looking at your query and tailoring our advice to your business. Book your free place through our events form to secure your spot on Monday 28th October.
Marketing Support Clinic
For all things marketing, our clinic is just what you need. We can discuss branding and strategy, marketing platforms or day-to-day tips and tricks to help you get your business the attention you deserve. Join us on Thursday 31st October for an informal chat and marketing support. Claim your free place through our events form.
Whatever you're looking for, join us in our studio in the heart of Falmouth and let's get started on your next steps in digital and marketing.
Keen to know who you'll be speaking to? Get to know the team.