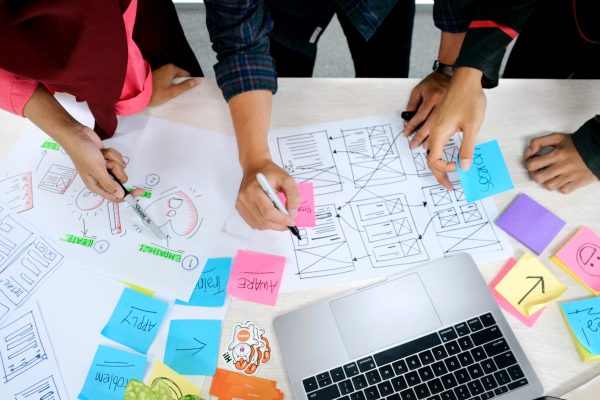 As UK businesses focus on working out what a post-lockdown business landscape might look like, we wanted to let you know what's been going on at Eight Wire over the last few months and assure you that we're here to help when you need us.
The Eight Wire team has been working hard from their various homes since March and we've been privileged to have helped many clients navigate an unusual business landscape through the lockdown.
Our work has always involved a wide variety of clients which has meant we've seen first-hand how everyone's experiences have been different but there have been common themes including the need to create new ways of working and reaching customers.
Since the spring we helped businesses in many ways but, as you might expect, there has been a clear rise in reliance on digital channels including social media advertising, email marketing and reaching people organically where that's still possible.
As well as social media moving closer to the core of a standard marketing plan, businesses have found the need for new, targeted website landing pages to help them communicate new offerings and deal with questions from customers who might otherwise be left in the dark.
Our regular team meetings used to be around a whiteboard but now regular video huddles have enabled us to stay on track. These have included the odd cat or small child but we are very grateful that we've had the capabilities for remote working for some time and have even been able to help some clients with their own systems so they can be properly included in project meetings even when we're not able to make them that cup of coffee to accompany our chat.
We have found that virtual meetings on digital web projects and online marketing strategies have gone surprisingly well and, dare we say, there are even some benefits to using the online video platforms. Focus, clarity-of-purpose and clearly-defined actions have been the top three we've noticed.
Internally, we have also been working on an exciting project and there will be an announcement on this (top secret) development in a month or two.
As an organisation that supports other businesses, we recognise the importance of making sure you know that we're ready, willing and able to continue helping businesses to communicate with their customers and their potential customers.
For the time being we are continuing to work remotely and remain available via phone and email. Here's wishing you all the best of luck for your own Covid-19 recovery and assuring you that we're here to help you thrive in the future.
The Eight Wire team.