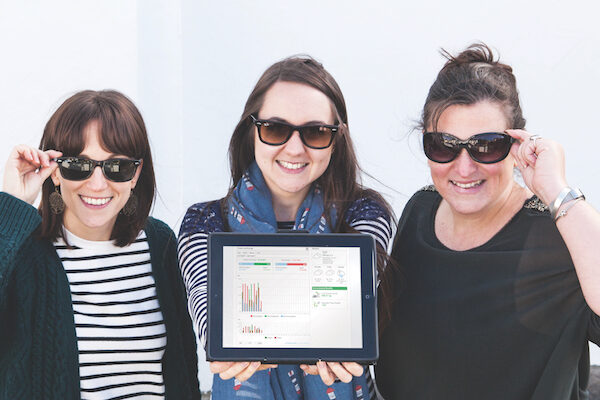 It's been a great year for green energy at Eight Wire – we are excited to have installed 14 solar panels at our studio in Falmouth!
We have been based in our studio at Ebenezer Hall since 2014 when we converted the disused church into a spacious, light working space for the business.
Now, we have taken the step to manage our energy use sustainably, with the instillation of the solar panels.
Sara is pleased to have been able to make the move:
"It is really important to us to be able to run our business sustainably. We employ 14 members of staff who throughout the week use a lot of energy, so it was vital to us to ensure we consider our planet. Along with power saving techniques, recycling and going paperless where possible, the next natural step was to look at solar energy."
We estimate to produce a surplus of energy (or to generate more energy than we consume) and will avoid 3,774 kg/year of CO2 emissions as a result of installing the solar PV panels.