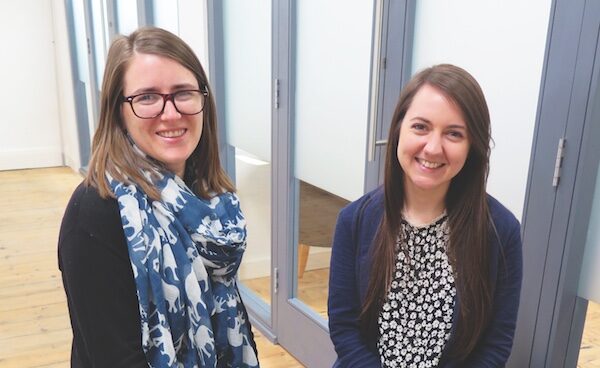 We are excited to welcome two new creatives to the Eight Wire team!
Bex Rogers and Zoe Prosser joins us in the roles of Marketing Executive and Studio Manager respectively.
Bex is an experienced marketer with a background in agency and in-house roles; previous positions include Marketing Manager at Carbis Bay Hotel and Account Manager for Eventy Marketing. She has skills in digital marketing and PR, creating and delivering marketing strategies, utilising social media platforms, writing for online and print mediums and an understanding of Google Analytics and pay-per-click advertising.
Zoe joins the team from the Health and Wellbeing Innovation Centre in Truro, where she was Project Administrator. Her position at Eight Wire will involve managing client projects, being the first point of contact for enquiries and supporting the team across all areas.
The new roles are a result of continuing success for the business, demonstrating ongoing growth.