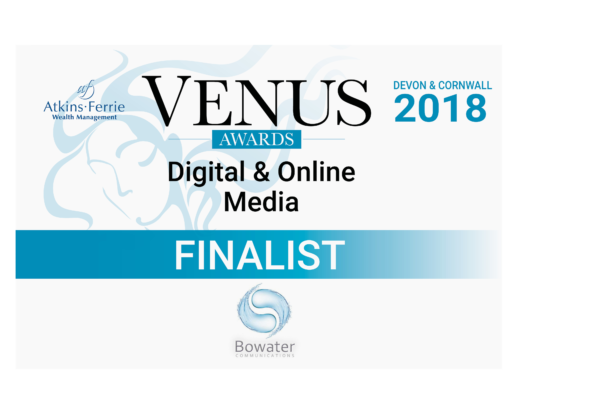 We are absolutely over the moon that our amazing Managing Director, Sara Pugh, has been shortlisted in the Digital and Online Media division of the Devon and Cornwall Venus Awards 2018!
The Venus Awards are like the Oscars of the working woman, and celebrate hard working leading ladies in their various fields – ranging from property and construction to running a green business. This year's charity sponsor is St Luke's Hospice, an independent charity providing support to individuals with life limiting illness in Plymouth, South West Devon and East Cornwall.
Sara founded Eight Wire in 2004 and has been growing the business ever since. Sara is a passionate business consultant, providing clients with high quality advice, support and guidance – specialising in marketing as well as digital and online media. The support that Sara provides ranges from one-to-one consultancy to workshops around branding, SEO, social media, digital networking and much more.
"Big congratulations to Sara for reaching the finals of the 2018 Venus Awards. We are very proud of her and are thrilled to see her hard work and commitment to marketing and business being recognised and commended. She is most definitely an inspiration to us and we wish her the best of luck!" – Katie Puremont
The glamorous event including the main ceremony and gala dinner will be held at Crowne Plaza Plymouth on 27th April 2018. Good luck Sara, we hope you have an amazing night!